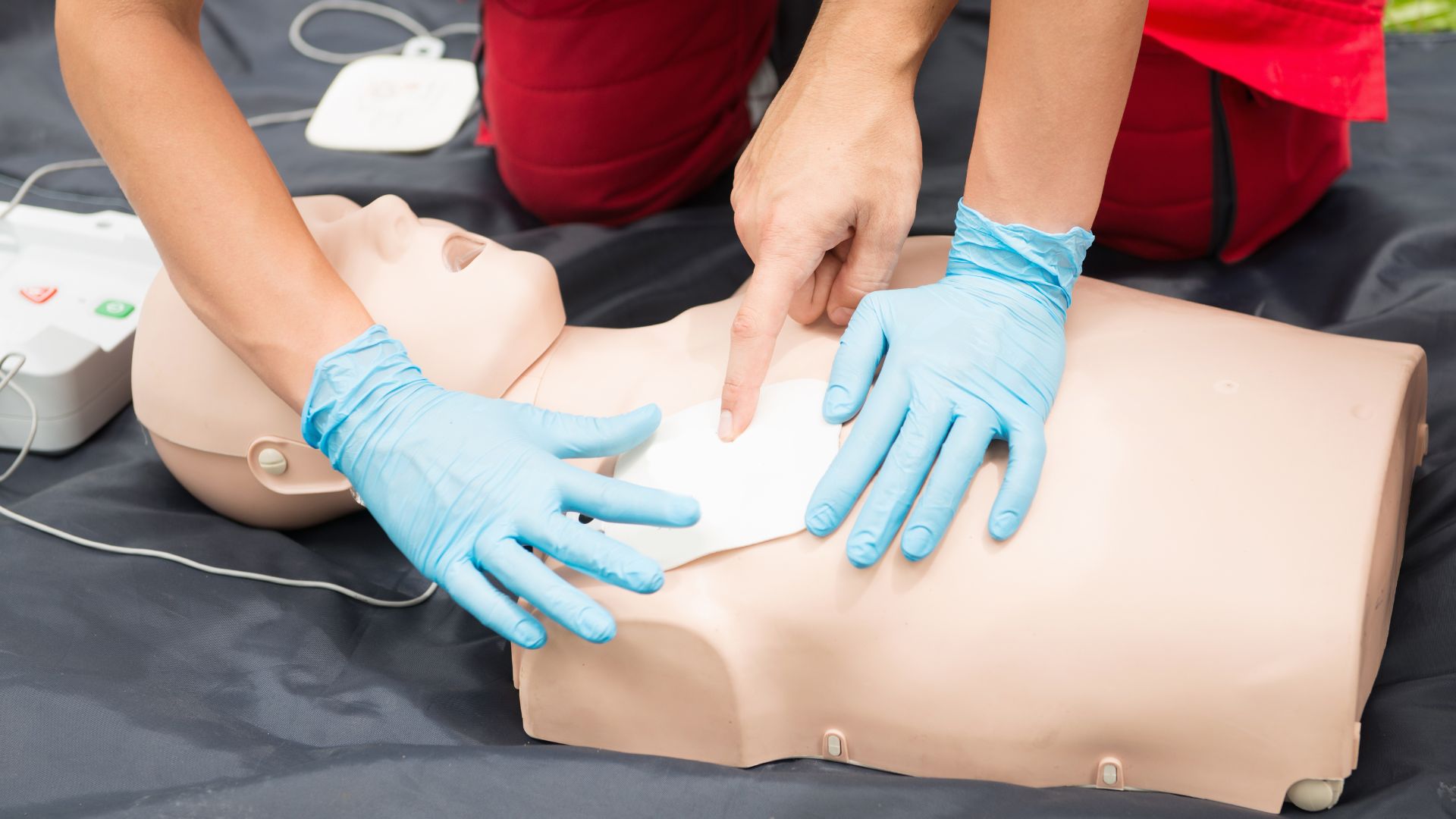 Heart disease is the leading cause of death in the US – one person dies every 34 seconds. With so many cardiac arrests, governments are doing everything possible to prevent deaths.
That's why most states in the US have updated their CPR guidelines and made cardiopulmonary resuscitation (CPR) certification a graduation requirement. For example, a law in Florida requires school districts to provide CPR training to students and demonstrate how to use an automated external defibrillator (AED) if the district has the equipment. This way, even the younger generation can save someone's life.
CPR is not required for everyone in Wesley Chapel, but it can be a job requirement for some professions. Many training centers in Wesley Chapel offer CPR classes that fit the training needs. However, finding the right one for you necessitates research. And the most important question is, "What is the average cost of CPR certification classes in Wesley Chapel?"
Below we will discuss how much you can expect to pay for a CPR course while providing some other useful information for CPR certification in Wesley Chapel, Florida.
CPR Certification in Wesley Chapel
As previously stated, CPR certification is not required and is not unified in all states in the US. So, each state can apply some standardized OSHA regulations regarding specific professions. However, CPR certification does not have to be related to a job; it can also be a personal preference. 
There are many CPR training centers in Wesley Chapel. Still, you need to ensure the CPR courses are held or approved by influential organizations in the field, such as the American Red Cross and the American Heart Association. This way, you can be sure all employers and organizations accept them.
CPR courses train you to assist respiratory or cardiac arrest, drowning, or heart attack patients until first responders arrive. It is a life-saving procedure that employs chest compressions and rescue breathing to assist in the resuscitation of someone in need. You will learn how to perform chest compressions properly, administer rescue breaths, locate the pulse, perform the seven steps of CPR, and restore the victim's regular breathing. 
The AHA, Red Cross, and the training centers following AHA guidelines can teach you CPR and give you the knowledge to save a life. In addition, the experienced instructors will help you understand how to provide care during emergencies by using the most recent proven techniques for providing care to adults, kids, and infants. 
Which Professions Need CPR Certification in Wesley Chapel
Healthcare providers and other medical professionals must have a CPR certification, and the training must meet OSHA standards. In addition, emergency medical services (EMS) in the state of Florida need CPR and BLS certification at the Healthcare Provider level.
The list of professions that must possess a CPR certificate extends, but is not limited, to the following:
All employees in educational institutions;
Security personnel and lifeguards;
Pilots and flight attendants;
Hotel and restaurant personnel;
Employees in the construction industry;
Home healthcare aids and adult foster care.
Types of CPR Certification Classes Offered in Wesley Chapel
The AHA and the Red Cross are dedicated to preparing people for and responding to emergencies. You can take CPR/AED classes in Wesley Chapel, Florida, from instructors who are experts in the field and leave you knowing how to perform lifesaving techniques.
The CPR courses are available in person, online, or through blended learning (online and in a classroom). They are delivered at convenient locations and times, so no one has an excuse for not taking one.
Most CPR courses are adaptable to training needs, and the course length will vary depending on the components of the classes and the learning method. However, most CPR certification classes last about two hours. During the course, you will learn how to perform CPR on different patient categories and ages – adults, children, and infants.
Online CPR Training
CPR classes are easily accessible through online courses. Online CPR courses and CPR recertification can provide you with the lifesaving skills to help adults and kids experiencing cardiac or respiratory arrest.
For example, you can learn how to correctly perform CPR with AED use, chest compressions, and rescue breathing with online CPR classes in Wesley Chapel. You will also learn first aid actions for emergencies such as heart attack, stroke, choking, and dealing with injuries such as external bleeding.
Online CPR training adheres to the AHA and ECC guidelines. And, because you have unlimited access to the coursework, you can take your time to learn everything thoroughly and then return to the modules to refresh your knowledge.
Furthermore, online courses do not require you to complete an in-person skills session in order to pass the certification exam. You simply need to finish the coursework and pass the exam. You can print the digital certificate or Temporary Wallet Cards after finishing the online CPR/AED certification and passing the online certification exam.
However, this can also be seen as a downside of the course. Unlike in-person classes, online CRP classes don't give you practical knowledge.
Classroom CPR Training
Classroom training enables you to learn and practice the lifesaving skills required to respond to cardiac arrest and other emergencies before the EMS team arrives. If it is from a certified center, it will adhere to the AHA guidelines.
This training format is more personalized than online learning, and the certified instructor can teach the same topic in various ways to ensure that every participant comprehends the concept.
Most CPR classes are held in a single, full-day session. The instructor teaches the lecture topics and usually includes hands-on activities. You will need to practice assessing cardiac arrests to make sure you're confident about what to do in an emergency. This is almost always done on dummies.
During the course, you will also learn all novelties in the field, like the new CBA sequence of giving CPR, as well as that bystander CPR now requires only chest compressions, so mouth-to-mouth resuscitation is no longer recommended. The in-person, hands-on CPR course provides the high-quality certification cards required by employers. After completing the in-person skills session, you will receive a two-year OSHA-compliant certification.
Blended CPR Training
Blended training is a combo of online and in-person instruction. This may be the perfect solution if you don't have time to attend a course in a classroom but still want to get the hands-on skill session.
With this option, you can learn on your own time and pace and also have the opportunity to show skill proficiency to an experienced instructor. You will also get a certification that meets OSHA requirements, which isn't the case with online learning.
Average Cost of CPR Classes in Wesley Chapel
The most important thing is to find accredited training centers that do not have additional costs or hidden fees. So, before signing up, make sure your course covers the training, exam, certification card, and hands-on skills session if it is in a classroom or blended format.
In general, CPR & AED classes go for around $60 and up to $80. If you choose to learn CPR and First Aid, then the price will vary between $80 and $100. These courses include chest compressions, rescue breath training, defibrillation for adults, kids, and infants, and same-day CPR and First Aid cards.
Average Cost of Recertification
CPR and AED certification is valid for two years. After that, you will need to retake the course to remain OSHA and employer compliant. However, even if your certificate is about to expire, that doesn't mean that you can't continue saving lives.
In these cases, it's best to enroll in some CPR classes to renew your knowledge. Most of the CPR classes in Wesley Chapel can be used to obtain or renew your certification. The average price for them is the same as for taking a regular CPR course – around $60 to $100.
Wrapping Up: The Average Cost of CPR Classes in Wesley Chapel
While distressing statistics show that many people die due to cardiac arrest, it is reassuring that every citizen of the US can learn to perform CPR and save a life in many emergencies. Every second counts in an emergency, so the CPR classes can equip you with the knowledge and confidence you need to respond quickly.
Regardless of the need, getting a CPR certification is important. There are plenty of good courses that can help you learn the technique and help save lives.