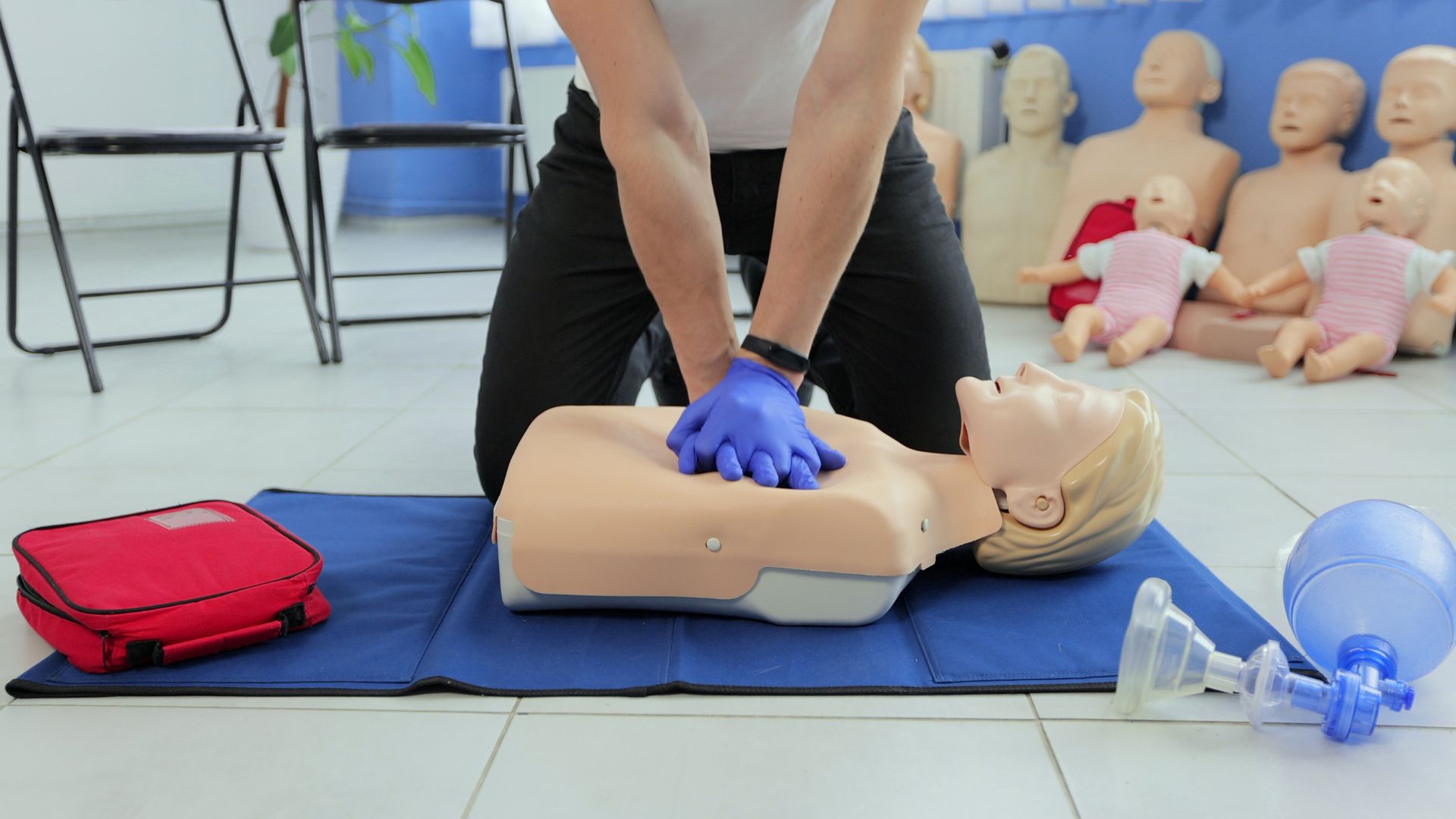 Learning how to perform CPR is something you really can't put a price on. But it's not just about learning CPR, as maintaining the knowledge you've gained is just as important. We probably don't have to stress the importance of CPR, but we do need to discuss the significance of CPR recertification.
Our memory tends to fade over time, so the longer it has been since you had CPR training, the more likely it is that you have forgotten certain crucial details. In this context, the lifesaving impact of recertification is even more significant.
In fact, medical professionals suggest that even a few months after training, we might forget important life-saving techniques. That;'s why it's crucial to keep your CPR certification abilities up to date if you have one.
According to standard guidelines, you should apply for CPR recertification at least every two years. Lifeguards, EMTs, and other medical professionals may require CPR recertification even more frequently.
Why Is CPR Recertification Crucial?
73.4% of all cardiac arrests occur at home, and 475,000 Americans die from cardiac arrest each year, so it's critical to get CPR skills update. Bystander CPR significantly increases a victim's survival rate and is further increased if the bystander is CPR certified. The likelihood of survival can be doubled or tripled if CPR is started right away.
A CPR recertification process is practically needed every two years, but it is also crucial to take refresher courses annually. The two-year time frame applies to non-medical professionals, while medical professionals might take CPR training refreshers or a full recertification class sooner.
Continuing education in CPR means you stay on top of the possible changes in the CPR steps, the proper administration of rescue breaths, and knowing if you only need to do hands-only CPR or combine it with rescue breaths.
Because CPR maintains the victim's blood flow flowing, it is crucial to perform it. The six links of the American Heart Association's Chain of Survival, as it is known, are crucial for CPR:
Knowing when to call 9-1-1 and recognize a cardiac arrest;
Refined resuscitation techniques;
Post-cardiac arrest treatment
The importance of CPR renewal cannot be stressed enough, considering how many people are still not trained to perform CPR, which is a devastating fact.
CPR Practices Might Not Be the Same Any Longer
Skill maintenance in CPR is the thing that renders your ability to save a life efficient or not.
One of the most obvious reasons for CPR renewal is the possibility that existing CPR techniques and practices have evolved and are no longer the same.
The CPR procedures you learned throughout your training may have changed due to technological innovation and the emergence of renewed, more thorough studies. Changes are inevitable because medical experts and academics are always refining their methods for developing CPR techniques.
Even the best procedures are subject to change. In the past, what was seen as excellent medical practice might not be relevant now. The instructors will teach you basic CPR and how to save a life. They are always up to speed on the latest developments.
Chest compressions are still regarded as the crucial and most significant stage in CPR, despite the impending modifications. Furthermore, chest compressions are preferred to rescue breaths, thus those conducting CPR are urged to use this technique.
The Best Way to Update Your CPR Certification
Acquiring a CPR competency validation can be done in several different ways.
You can retake a review or challenge course through one of their programs if you currently hold a certification from the American Heart Association or the American Red Cross. A review course consists solely of a review of the subject matter followed by an exam. A challenge course, on the other hand, omits the review and teaching portions and merely requires you to pass the exam.
Remember that the AHA and Red Cross need additional hands-on skill assessments before they offer you your recertification if you take classes with them. For busy individuals who require a competence evaluation, finding the time to arrange one might be challenging or even impossible.
Where Can I Get My CPR Certificate Renewed?
If your employer makes it obligatory for you to have CPR certification, they will provide you with a list of renewal courses that you can enroll in. Your employer might still provide CPR training to interested employees even if your job doesn't require it as part of their disaster preparedness plans. In such a scenario, it's best that you speak to HR to see which options are available.
If CPR training isn't provided at your place of employment, you have a few other possibilities.
Take a course online: Numerous online renewal courses are accessible. If you choose this way, make sure you spend the time investigating the provider's reputation to ensure you're getting the most up-to-date information.
Check out your local fire department;
Consult the Chamber of Commerce,
Visit hospitals to see if they offer renewal courses to the public.
Depending on where you live, you can find both in-person and online CPR recertification classes. Almost all states in the U.S. offer some kind of CPR recertification classes.
How Long Does a CPR Recertification Class Last?
Your preferred learning style will determine how long your CPR recertification session lasts. Due to the already planned timetable and the necessity to accommodate a full class of students, traditional in-person courses may take weeks or even months to complete.
In essence, this means that the pace and schedule of your classes are largely out of your control as a participant. While many people may be able to make use of this option, others, such as medical students or working professionals, may find it difficult.
If you can't wait until your CPR is renewed, think about enrolling in an online CPR course. Your individual demands and schedule will be catered for in online CPR courses. You can move at your own pace while taking these classes.
These courses can be taken as quickly (or slowly) as your schedule permits. Online CPR courses are the best option for those requiring recertification quickly or currently employed full-time. You can start learning right away and receive your recertification with an online CPR recertification course.
Key Takeaway: The Lifesaving Value of CPR Recertification
Testing your lifesaving skills is a great way to ensure CPR proficiency assurance and be able to act within seconds every time someone needs immediate medical help.
If you need to have your CPR certificate renewed, online classes are well worth looking into. Compared to the traditional classroom setting, these courses won't take up much of your time, are more convenient, and are usually more affordable than traditional, in-person recertification classes.
Additionally, online CPR recertification classes bring forward the option to immediately print your certificate of completion once you've finished the course. It's crucial to maintain your CPR certification by getting certified again. Today more than ever, becoming recertified in CPR is easy and straightforward.
FAQs
My CPR certificate is expired. What do I do?
If your certification has expired for over 30 days, you can no longer take a renewal course. Instead, you have to retake the entire certification program, either in person or online.
I obtained my CPR certification, but I relocated to a different state. What now?
The US does not recognize CPR certifications from other nations, but if you obtained your certification in one US state and relocated to another, your certification is still valid until its expiration date. The two different types of renewals that are available should also be mentioned. There are courses for renewal that, as their name suggests, comprise a brief review of the information from a standard course. Another option is a challenge course, which is practically a test of your knowledge and ability to perform the technique properly.
When should CPR not be administered?
Refrain from performing CPR if you notice the victim is breathing normally. Also, if the surrounding area isn't safe for you and the victim, don't start CPR. The AHA recommends that bystanders that are untrained in CPR should only do hands-only CPR and wait for the EMTs to arrive.